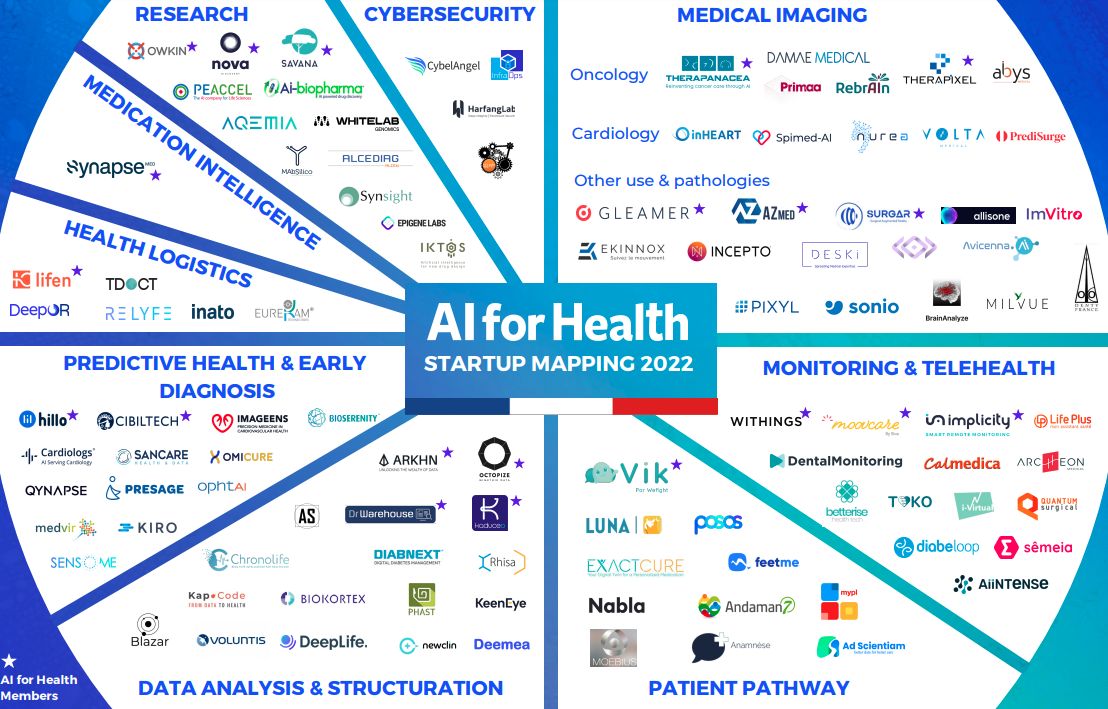 AI for Health

Startup Mapping 2022
To start 2022 on a high note, AI for Health is proud to reveal its brand new Startup Mapping!
It gives a global vision of the innovative French ecosystem through 9 categories: Medical Imaging, Monitoring & Telehealth, Patient Pathway, Data Analysis & Structuration, Predictive Health & Early Diagnosis, Health Logistics, Medication Intelligence, Research and Cybersecurity.
Bravo to all these great startups for making France shining!
Discover the mapping